About Me
Sandy Plahetka
Hello! With three children and a room full of fabric, nothing lifts me up like sewing—creating something beautiful brings me so much joy and I want to share that joy with others. My love for sewing began at a young age when I took home economics in high school. My mom had a sewing machine at home that I would occasionally use. After my husband and I bought our first home, I decided to buy a sewing machine and make my own curtains. I like to say I knew just enough to get myself in trouble. From there I started taking classes and joined a club. I even had a friend encourage me to take up sewing as a professional. So, after years of experience let me teach you how to love sewing – we can be "pin" pals!
Head on over to the services page to check out example projects or view the classes page to view and sign up for a class. I look forward to sewing together soon.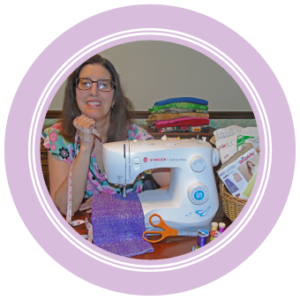 Sew Let's Get This Started
Contact me today to sign up!